Qualità
Quality System
Department of Quality Control is independent from other production compartments. It ensures the fulfilment of customer requirements, supervision of production process and maintenance of quality management policy of our company.
Meeting of customer requirements is checked on every stage of production, from inspection of a pattern and raw castings to a machined part.
QUALITY MANAGEMENT SYSTEM - is based on principles of ISO 9001 and supported by quality manual.
DOCUMENTATION - all control operations are registered and can be presented on customer request.
TECHNICAL EQUIPMENT of single inspection workstations
3D Measuring Machine
3D Scanner
Ultrasonic Thickness Gauge
Surface Roughness Tester
Height Gages
Electronic Levels
Endoscopes
Surface Comparators
Hardness Testers
Painting Thickness Tester
other testers and test equipment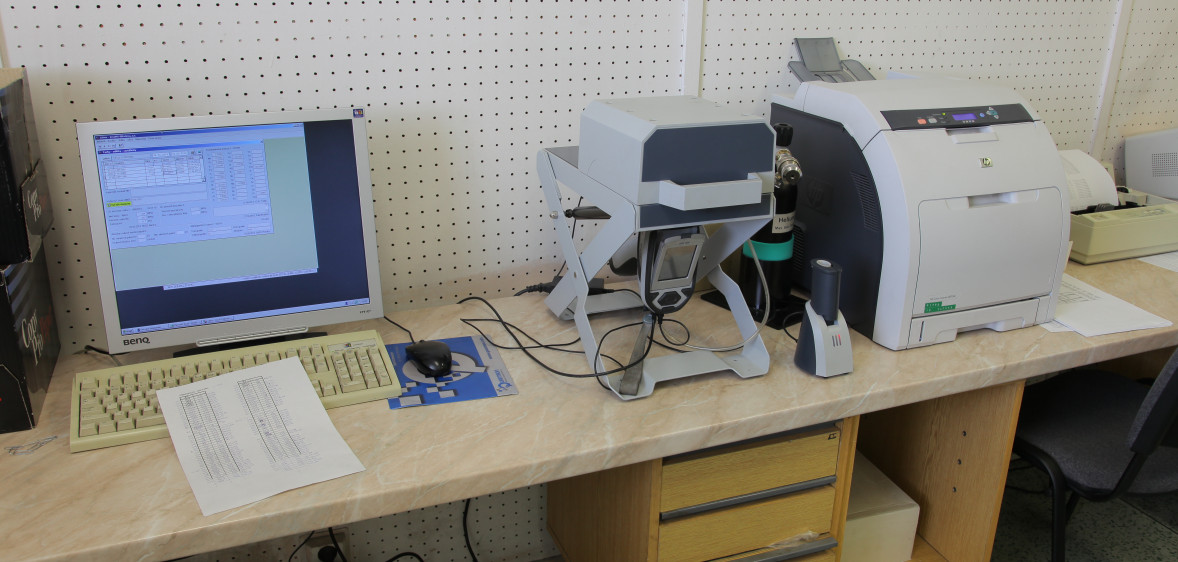 LABS AND TEST ROOMS
...we offer a complex solution
Our labs and test rooms provide quality control of castings manufacturing process and offer free capacity to carry out various tests for external customers.
The test spectrum is focused especially on analysis of metallic materials, mechanical tests, determination of structure, specification of inner and surface quality etc.
Furthermore, we offer consultancy concerning materials such as proposals of material to be used, foreign equivalents, thermal treatment and evaluation of damaged tools or parts. Thanks to a wide range of tests and services we offer a comprehensive service in this regard.
Quality system
The quality system of the labs and test rooms conforms to standards of EN ISO / IEC 17 025. The measuring equipment are related to national standards, periodically checked and calibrated.
The personell is certified according to EN 473, ISO 9712 and ISO 11484 for the non-destructive tests.
The labs take part also in certificate projects concerning the reference materials in OES (Optical Emission Spectrometry).
Test documentation
The records of performed tests are isssued in accordance of ČSN EN 10 204 in Czech and several foreign languages
Mechanical lab
Performed tests
Static tensile tests

Tensile test - Room temperature test method EN ISO 6892-1
Tensile tests of welded joints, structural members and joints, lifting equipment and fasteners

Impact bending tests

Charpy impact test according to EN ISO 148-1
Impact bending test at reduced temperatures ČSN 42 0382

Technological tests

Modified Erichsen digging test acc.to ISO 8490
Front hardenability test (Jominy test) EN ISO 642
Destructive weld tests - Fracture test EN 910
Determination of spring characteristics
Bending test EN ISO 7438

Hardness measurement

Brinell hardness test - EN ISO 6506-1
Vickers hardness test - EN ISO 6507-1
Rockwell hardness test - EN ISO 6508-1
Knoop hardness test - EN ISO 4545
Hardness test with portable hardness tester EQUOTIP
Determination of the decarburization depth EN ISO 3887
Determination of hardness - after surface hardening, cementation and nitriding layers according to EN and DIN
Non-destructive testing lab
The tests are carried out in accordance with the requirements of the qualification and certification standard according to EN 473, ISO 9712 and ISO 11484.
Tests performed

Ultrasonic Testing (UT)
Capillary testing (PT)
Magnetic testing (MT)

Externally performed tests

Radiographic testing (RT)
Standards are used for testing methodology and subsequent evaluation:
EN • CSN • DIN • SEP • ASTM
Metallographic lab
Analytical chemistry labs
Sand lab